We deliver custom fight shorts of top quality against competitive pricing
Welcome to COMBATIK the online martial arts shop where one can design your own fight shorts. COMBATIK is based in Bangkok, Thailand. This is the cradle of Muay Thai, the combat sport of Thailand. Therefor it is not surprising we have come to this location to design fight shorts and set up shop here.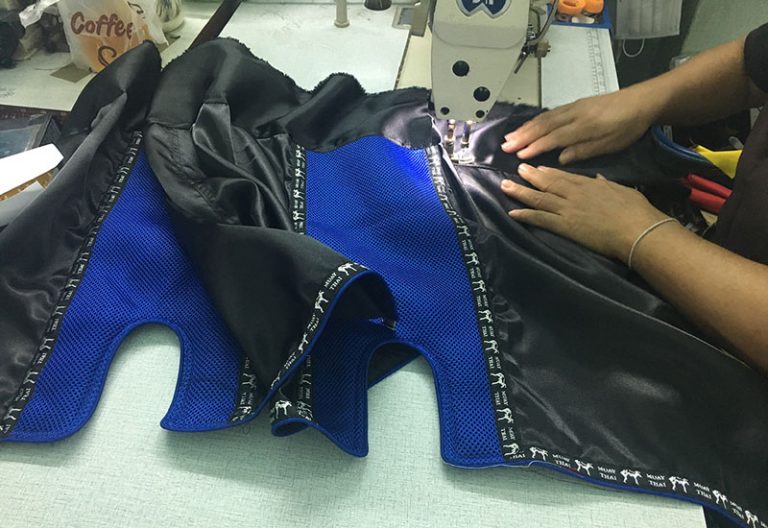 Thai marksmanship regarding custom made product is famous all over the world and this is the best place where we are able to produce our custom fight shorts. The Thais have enormous experience in the production of design fight shorts. Nowhere in the world one can get a better finished custom fight shorts than in Thailand.
Our factory consist of 25 professionals engaged in creating the perfect custom fight shorts for our customers. All of them unique designs and created from scratch. So if one would like to customize your own fight shorts "COMBATIK" is the place to order.
Our company philosophy is "No Pain No Gain". One has to work hard to get somewhere in life. This is also a reflection to the way we train and how we prepare ourselves for the next challenge or fight in our life.
We of COMBATIK are therefore offering this unique service in customize your own fight shorts. Preparing you for the next level so you will be ahead one step creating you own identity and one step closer to victory.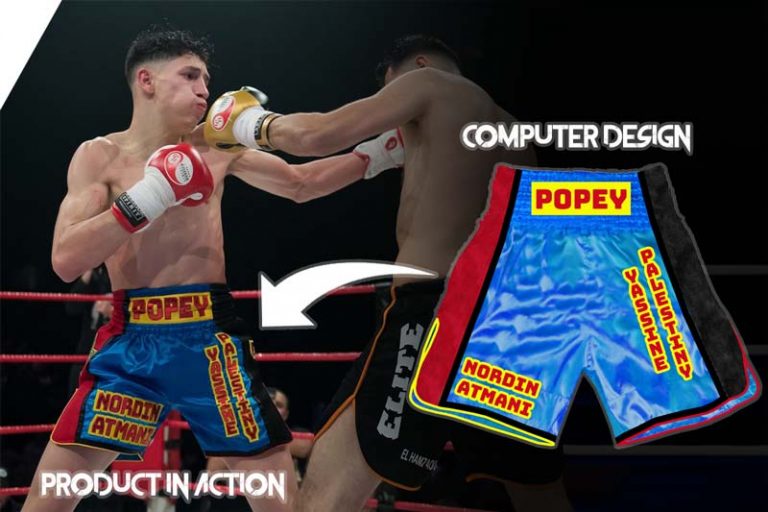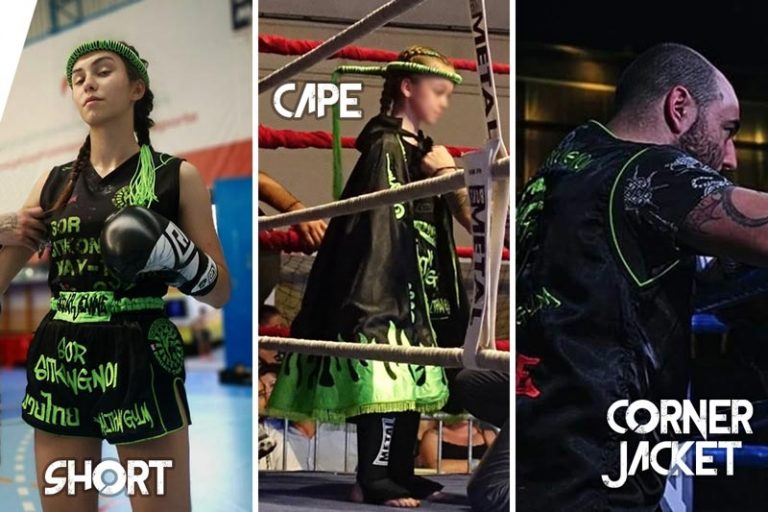 Custom fight shorts are a nice extra feature for fighting gyms. One can customize your own fight shorts in the logo and colors of the gym. An extra benefits is that you will be able to create some extra income out of the sales. Therefor design your own fight shorts at COMBATIK where we supply the individual fighter or the gyms with this unique service.
Make your own custom fight shorts is fun. Design fight shorts will give your gym an extra nice professional appearance and unity boost for your students.
We Specialize in the following